ABOUT US
Firefly believes that the best way to support children whose lives have been affected by war and its aftermath is working with small, local projects who know what is needed on the ground making the projects have the greatest impact.
Based in the UK and run by a part time team with active volunteers and trustees, we monitor and support the organisations to whom we donate money.
Our work consistently proves that these collaborations have improved the lives and futures of children living in some of the world's most devastated countries.
OUR STORY
OUR PEOPLE
UK BASED
TURKEY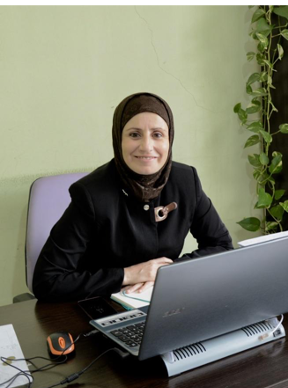 Fadia Shaker
Project Director for Firefly for Syrians
Director of our Educational Centre for Syrian refugee children in Antakya (Turkey), Fadia has lead the centre since the project started in March 2016, recruiting staff and developing the programme to serve the needs of her local Syrian refugee community. Fadia previously taught Maths in Syria, and was a manager for a Syrian teaching institute. She has had training in disaster resilience leadership and capacity building for Syrian youth and women.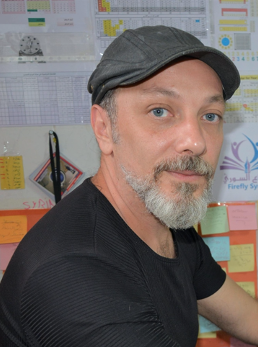 Eyad Zreik Farhat
Administrator
Eyad joined us in 2018 as administrator for our center and outreach programmes. He is an Economics graduate from Latakya university, Syria. Eyad worked in Saudi Arabia from 2003 to 2013 as manager of Student affairs at Dr Soliman Fakeeh College for Nursing and Medical Sciences and also as a marketing administrator for engineers in real estate development. Since 2014 he has been in Antakya working with Syrian refugee children and youth.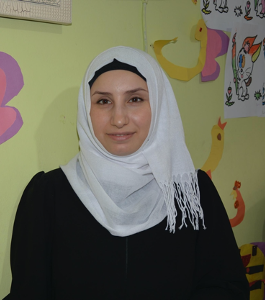 Rasha Bitar
Arabic language teacher
Rasha is a fully qualified primary school teacher from Syria, she also studied psychology. She leads our Arabic language programme for younger children. She is passionate about increasing literacy skills in mother tongue for Syrian refugee children. She has been teaching at our Antakya center since 2017. She was a voluntary teacher in Khirbet al Jowz refugee camp in Northern Syria for the two years before arriving in Turkey.
BOSNIA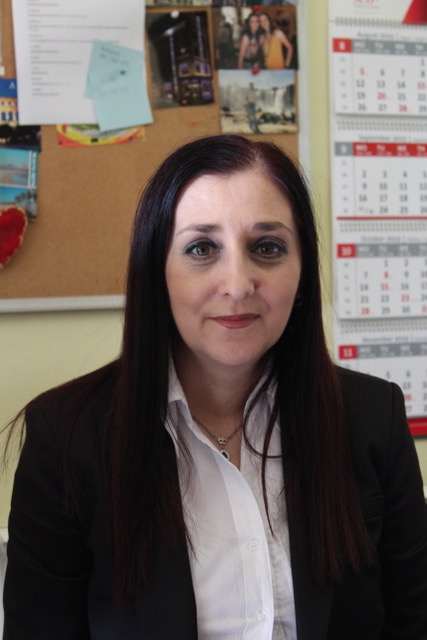 Gordana Varcakovic
Director of Omladinska organizacija, Svitac
From 1999 to 2002 Gordana has managed a team of up to 13 employees, coordinated general administration, motivated and promoted group and individual work.
Gordana has also run courses in English Language for children and young people. In 2001, she coordinated a project facilitating the re-integration of children from the Roma community into Brčko schools in cooperation with the schools, UNDP and municipality.
She coordinated a multi-ethnic festival in Brčko in 1999, the first multi-ethnic event in Brčko since the war, creating the programme, choosing groups to participate, and getting OHR and Municipality approval. She has been in charge of the Svitac's overall development as a local NGO since June 2003.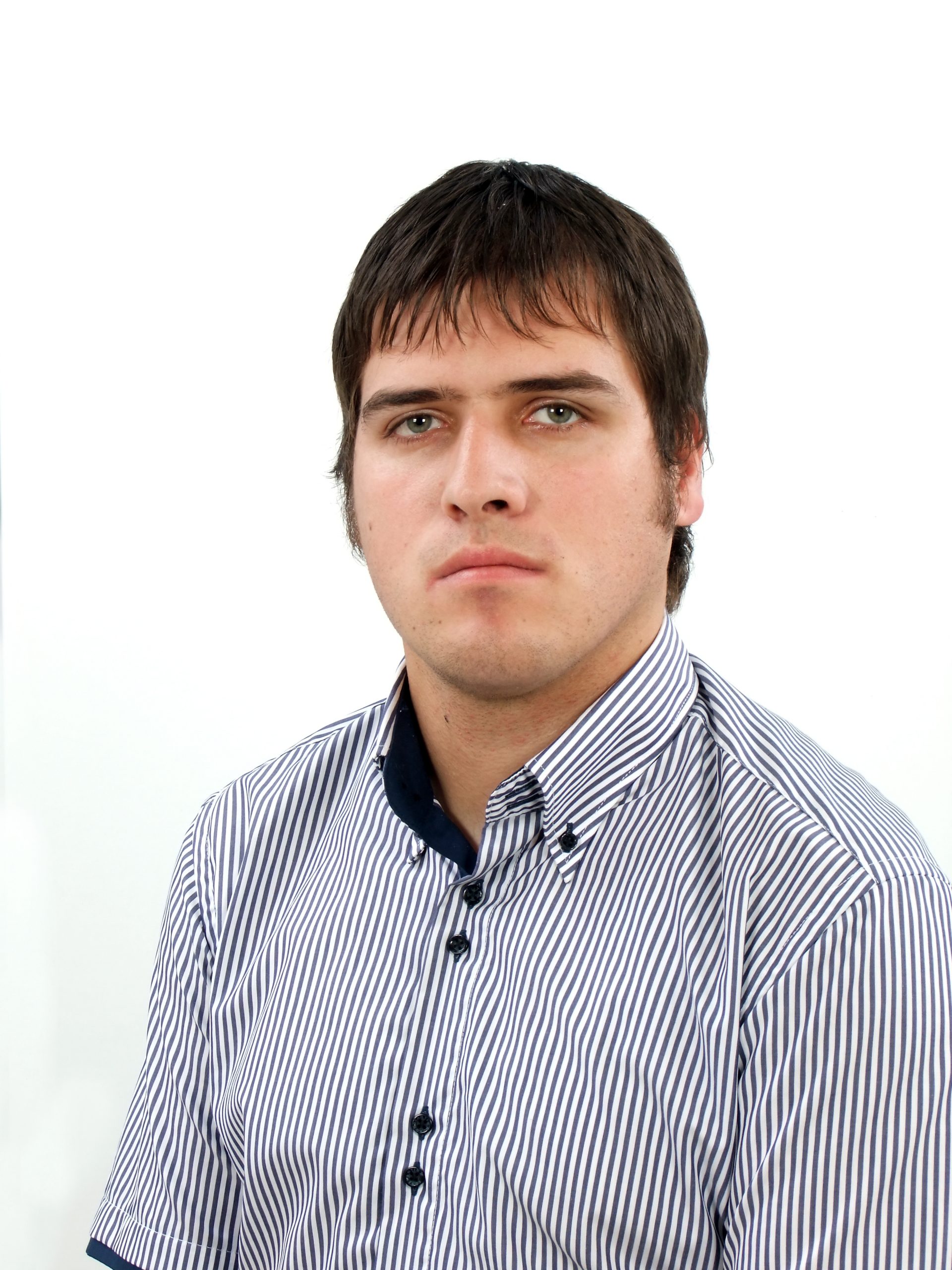 Miloš Popić
Project Officer and Voluntary Service Coordinator
Miloš joined Svitac (Firefly Bosnia) in 2012. His primary responsibilities are coordinating and mentoring, designing, planning, participating and deploying seminars, training and youth exchange projects. He is also responsible for coaching sending/hosting volunteers to overcoming the obstacles that might occur during their volunteering experience.
Regarding peacebuilding in the local area, he is one of the coordinators for the network "Promote Positive" who is fighting against all shapes of hate speech in Brčko District which is supported by the mission OSCE for Bosnia and Herzegovina.
In 2012 Miloš graduated at the University of East Sarajevo, Faculty of Economics Brčko of the District, Department of Business Informatics.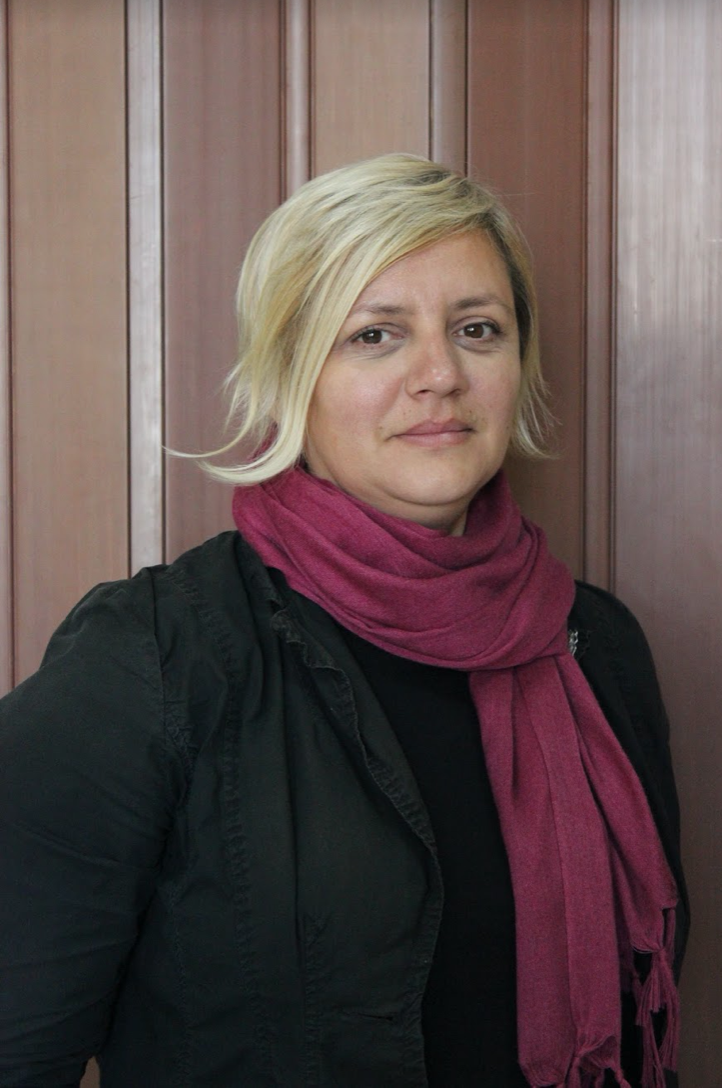 Edina Vošanović
Coordinator of the youth centre activities
Edina joined Omladinska organizacija Svitac (Firefly Bosnia) in Brčko 2007. She is also Svitac's (Firefly Bosnia's) representative at the Brčko District Youth Centre, in addition to being in charge of the coordination of ongoing activities, summer arts and crafts camps, administrative support, local and international volunteers. In 2012 Edina graduated at the University of Tuzla from the Faculty of Philosophy, Department of German Language and Literature.
TRUSTEES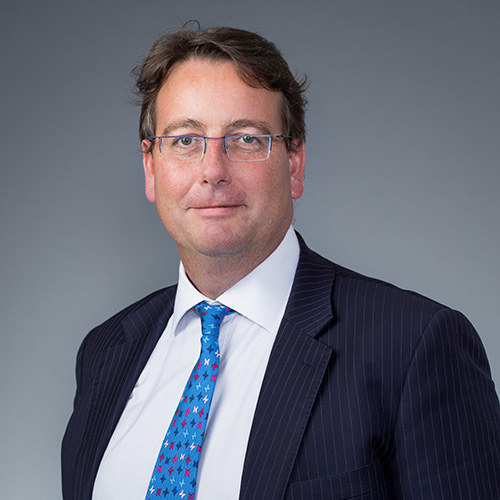 Sebastian Chambers
Chair of Trustees
Sebastian is the Chair of Trustees of Firefly International, having actively supported the charity for many years.
He combines volunteering for Firefly with his business career and mentoring young people.
Sebastian is a non-executive director of Neptune Europe, CIL Management Consultants and STL Tech and he advises a number of early stage businesses.
Previously he was the managing partner of CIL; operating in Somerset, London and Chicago.  CIL specialises in helping high growth business with their growth strategy and gaining investment.
Sebastian started his career with PwC in London and went on to run a factory making door and building panels, before joining CIL as a partner in 1999.
Sebastian is a member of the Institute of Chartered Accountants in England and Wales.  He has a degree in Economics and Social Studies from Manchester University.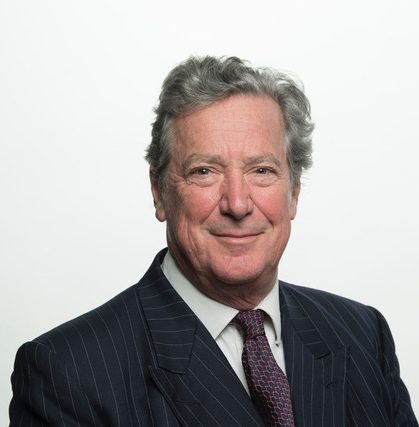 Hugo has been practising at the bar since 1978. He has worked and is currently working on several substantial fraud cases, with a particular emphasis on the consequences of misfeasance by company directors and on tracing the proceeds of fraud in other jurisdictions. His experience includes several substantial insurance and reinsurance cases and cases where he represented claimants and defendants against banks in claims arising out of third party fraud and commercial and property disputes. Hugo also has a very extensive experience in general commercial work (shipping and aviation), with extensive advocacy experience both in court and in arbitration.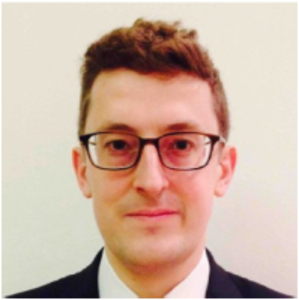 ⁠⁠Adrian volunteered for Project Hope (a longstanding partner of Firefly International) in 2005 – just two years after Project Hope was founded. Now a trustee of Firefly International, Adrian is also a managing director at UBS.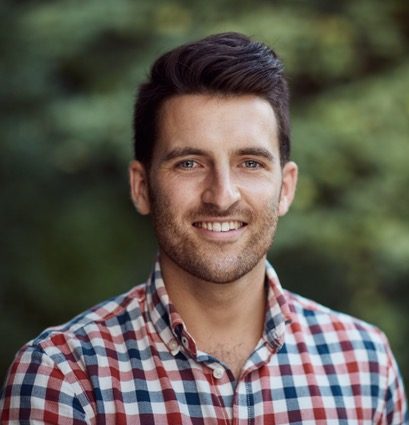 Charles is a researcher and consultant specialising in Middle Eastern politics and economics. He recently completed an MPhil in Modern Middle Eastern Studies at the University of Oxford. His main interests include Middle Eastern history, the situation in Israel/Palestine, and energy and climate change policy in the Persian Gulf region. He has a passion for working with children having volunteered for youth organisations in Nicaragua, Palestine and Kenya.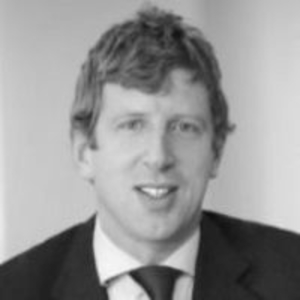 Ben Constable Maxwell
Trustee
Ben is the brother of Firefly Founder Ellie Maxwell and has been a trustee of Firefly International since 2016. He is particularly closely affiliated with Svitac (Firefly Bosnia), which he has visited a number of times, mainly as a volunteer at Svitac's youth summer camps. Ben also works to support Firefly's fundraising efforts, including via a fundraising bike-ride in 2009 through Slovenia, Croatia and Bosnia which ended at the old bridge at Mostar, where Ellie originally developed the idea of Firefly. As well as being a trustee, Ben sits on the event committee for Firefly's annual gala concert which helps to raise awareness and funds for the charity's various projects. Ben works in sustainable and responsible investment (SRI) at a leading European investment management business, where he focuses on addressing the environmental and societal impacts of the firm's investments; he sits on the company's Staff Charity Committee, which directs donations raised by staff members towards a range of charities in the UK. Ben graduated from Newcastle University in 1998 with a degree in Classics, and is a keen photographer, having supported Firefly by taking and exhibiting his photos.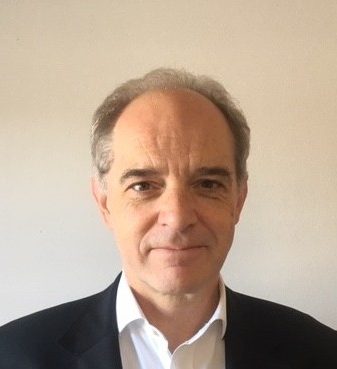 Mark was, most recently, Private Secretary to HRH The Prince of Wales. During his 14 years at Clarence House, London, he held a range of responsibilities but throughout had a core specialist portfolio comprising Health, Education and representing His Royal Highness's interests in Scotland. As Private Secretary, he managed the Private Office working closely with other senior members of the Royal Household.
Prior to joining the Prince of Wales's Household, Mark held senior roles in BBC management including Corporate Affairs, Governance and Public Policy. His earlier background saw him appointed to a range of editorial posts in local and national newspapers and commercial radio, before joining the BBC as a news programme anchor.
Mark is a Governor of the Royal Conservatoire of Scotland, a post he has held since 2013. The Conservatoire is ranked in the 20 Best Performing Arts Education Institution's world rankings.
He was made a Commander of the Victorian Order (C.V.O.) in The Queen's Birthday Honours list, in 2017.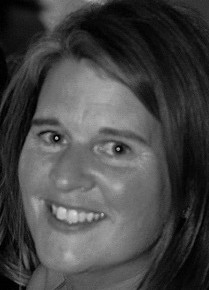 Henrietta McMicking
Trustee
Henrietta is a journalist with a particular interest in the Middle East. She made documentaries for Al Jazeera TV, which included six months in the Balkans followed by 12 years with BBC News. She has worked with several organisations that support Syrian civilians since 2011. She is currently launching a podcast for children.
Henrietta studied Arabic and Middle Eastern Politics at Durham University, during which time she volunteered in the West Bank, teaching English to Palestinian teenagers.
PATRONS
The Rt Hon The Lord Alderdice
Sarah Anderson
Viscountess Bridgeman CBE FRSA
Sir Andrew Cubie
Patricia Broke
Pandora Colin
Lady Julia Craig Harvey
Joanna David
Charles Fitzherbert
Professor Colin Green PhD DSc FRCVS
Desiree Hickman
Caroline Hornyold MVO
Lady Zara Jellicoe
Adrienne Kennedy
Sally, Countess of Malmesbury
Roger Mitchell
Neil Stuke
Rosemary Chambers
The Rt Hon The Baroness Warsi PC
Virginia Constable Maxwell
Dr Jeremy Wildeman
ELLIE MAXWELL
Ellie Maxwell, who died in 2009 aged 32, of complications from cancer, was a quietly spoken social activist with a grace, laconic wit and purposefulness that guided her life and work. At 21, she founded Firefly International, a Scottish charity whose mission is to foster multi‐ethnic youth projects in Bosnia and elsewhere.
To fund Firefly in the beginning, she enlisted fellow Edinburgh University students to canvass the neighbourhood. Edinburgh pub-goers were the most generous early givers. Later, the Princess of Wales Charitable Trust joined the list, giving substantial support. As Firefly grew in impact in Bosnia, Ellie was awarded Young Achiever of the Year (1997) at Holyrood Palace in Edinburgh, by the Queen, and Catholic Woman of the Year 1998.
"For social change to occur," Ellie wrote, "people's networks of friends, acquaintances and colleagues must cross the boundaries of race, nationality or language, along which they are often based". Ellie's life was cut short, but her work continues. Through her initiative, Firefly & Svitac continue to thrive.
An excerpt from Ellie's obituary by John Stickney published in The Guardian, 28 April 2009
See the full article from The Independent here.
ELLIE MAXWELL AWARD
Ellie Maxwell was an amazing and inspiring young woman whose short life was dedicated to helping children whose lives had been devastated by war.
As a student, at Edinburgh, she worked as an aid worker in Bosnia in the aftermath of the devastating civil war in the 1990s. Through her experiences, she came to believe that shared creative activities and contact with the outside world play an important part in reducing the tensions linked to sectarian violence. As a result, Ellie founded Firefly believing that the lives of children from places of conflict would be transformed through integration, education and mentoring. In her memory and to celebrate the innovative work of Edinburgh students in the charitable sector, the trustees now give an annual award to a student or group whose work exemplify Ellie's legacy.
Background
The award was launched in 2019 at Firefly's 20th anniversary celebrations.
Awarded annually through Edinburgh University. It has been funded for 5 years by the Maxwell Family and friends to honour work being done by young people in some of the most challenging areas of the charitable sector.
The Award
The Ellie Maxwell Award aims to encourage and support an Edinburgh-based student or group of students who have helped promote social change and inclusivity with their project. Ellie Maxwell's work started when she was just a student at the University of Edinburgh and eventually expanded to produce meaningful change in Bosnia and more recently Palestine, Turkey and Syria. This prize is also part of her legacy: encouraging and rewarding young students who go out there and get involved with their community – whether it is local or global.
Who is eligible for this award?
Undergraduate and postgraduate students at the University of Edinburgh who have worked in any type of project where some meaningful impact and social change has been achieved and there is some early evidence of sustainability; whether the focus is on Human Rights, the environment, children protection, gender equality, education or other work which promotes tolerance and inclusion.
What is the award?
The prize consists of £500 of seed funding for your charity, organizational support, mentoring and connection to Firefly International's network.
POLICIES & REPORTS
Firefly International Annual Reports