Svitac began in Brčko as Firefly Youth Project in 1998 when British‐born Ellie Maxwell founded us after the Bosnian conflict (1992‐1995) ended. As aid worker during the conflict, Ellie believed that shared creative activities and contact with the outside world can play an important part in reducing tensions linked to sectarian violence.
Svitac is a youth arts NGO in Brčko, Bosnia and Herzegovina. Svitac delivers community building arts and education workshops, year–round events and summer activity camps encouraging dialogue between young people of all ethnicities. Like Firefly, Svitac believes that by supporting people to learn together and work on shared interests, a stronger community can be built and perceived boundaries overcome.
In a uniquely multi‐ethnic area of Bosnia and Herzegovina with high unemployment and little provision for youth, Svitac strives to bring about reconciliation, develop local knowledge and creativity and strengthen connections to the rest of the world. Local and international volunteers play an important part in this and help deliver a lively and exciting activity programme.
Founded in 1998 by Ellie Maxwell as 'Firefly Youth Project' at the end of the conflict in Bosnia and Herzegovina, Svitac is now a well‐established, locally‐managed organisation. These days Svitac and Firefly operate as partners with Firefly supporting Svitac by fundraising & recruiting and sending volunteers from the UK to Bosnia.
Related Posts: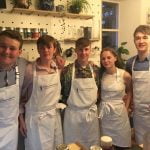 On Midsummers night in Edinburgh Firefly hosted a supper club for 50 people at our local café, Century General Store. Charlie McMicking and Bill Coles cooked up a feast and Maria Chambers and Harry Crawley gave wonderful rousing speeches, about the work that Firefly's partners do in Bosnia, Syria and Turkey with children and young […]
Read More »
---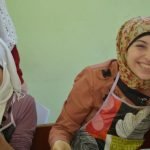 Our new Just Giving's campaign for Ramadan is now live! Please, click on this link to support our children:  Salaam Giving Thank you very much for all your help!    
Read More »
---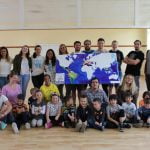 Our partner in Bosnia, Svitac hosted a group of participants from the World Life Experience project between April 9-19th. World Life Experience takes 11 people around the world for 1 year: travelling, discovering, interacting and working with local people and organisations. We are very grateful to the World Life Experience team for their wonderful feedback on […]
Read More »
---
« Newer Entries
Older Entries »