Svitac began in Brčko as Firefly Youth Project in 1998 when British‐born Ellie Maxwell founded us after the Bosnian conflict (1992‐1995) ended. As aid worker during the conflict, Ellie believed that shared creative activities and contact with the outside world can play an important part in reducing tensions linked to sectarian violence.
Svitac is a youth arts NGO in Brčko, Bosnia and Herzegovina. Svitac delivers community building arts and education workshops, year–round events and summer activity camps encouraging dialogue between young people of all ethnicities. Like Firefly, Svitac believes that by supporting people to learn together and work on shared interests, a stronger community can be built and perceived boundaries overcome.
In a uniquely multi‐ethnic area of Bosnia and Herzegovina with high unemployment and little provision for youth, Svitac strives to bring about reconciliation, develop local knowledge and creativity and strengthen connections to the rest of the world. Local and international volunteers play an important part in this and help deliver a lively and exciting activity programme.
Founded in 1998 by Ellie Maxwell as 'Firefly Youth Project' at the end of the conflict in Bosnia and Herzegovina, Svitac is now a well‐established, locally‐managed organisation. These days Svitac and Firefly operate as partners with Firefly supporting Svitac by fundraising & recruiting and sending volunteers from the UK to Bosnia.
Related Posts:

Congratulations to Svitac (Firefly in Bosnia) for their 20th anniversary. This wonderful film made by a current volunteer, Florian, shows the wonderful work which Svitac does every day to promote tolerance and give young people life-changing opportunities.   
Read More »
---
Diana McMicking and Maria Chambers visited the Firefly for Syrians centre in Antakya in February. The team there are working very hard to boost learning opportunities for Syrian refugees using a creative approach to maths and science activities. They have been very successful and the numbers of children using the centre have soared. 
Read More »
---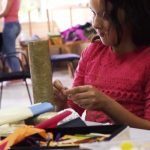 Emily Keen, a young professional documentary maker, volunteered to travel to Bosnia and make this film for us this summer. She has captured the importance of Svitac's work in Bosnia brilliantly and why we need to continue to support and enable this work to continue in these difficult times. 
Read More »
---
Older Entries »