Our Staff in Antakya are rolling out teacher training and mentoring for our teachers inside Syria. For the last eight and a half years there have been very few further professional development opportunities for teachers inside Syria. 70% of qualified teachers have fled the country.
The team in Antakya has developed an applied science curriculum, and an interactive maths programme supported by bespoke learning resources. They have developed teacher training manual with supporting videos.  Each member of staff in Antakya mentor's teachers inside Syria.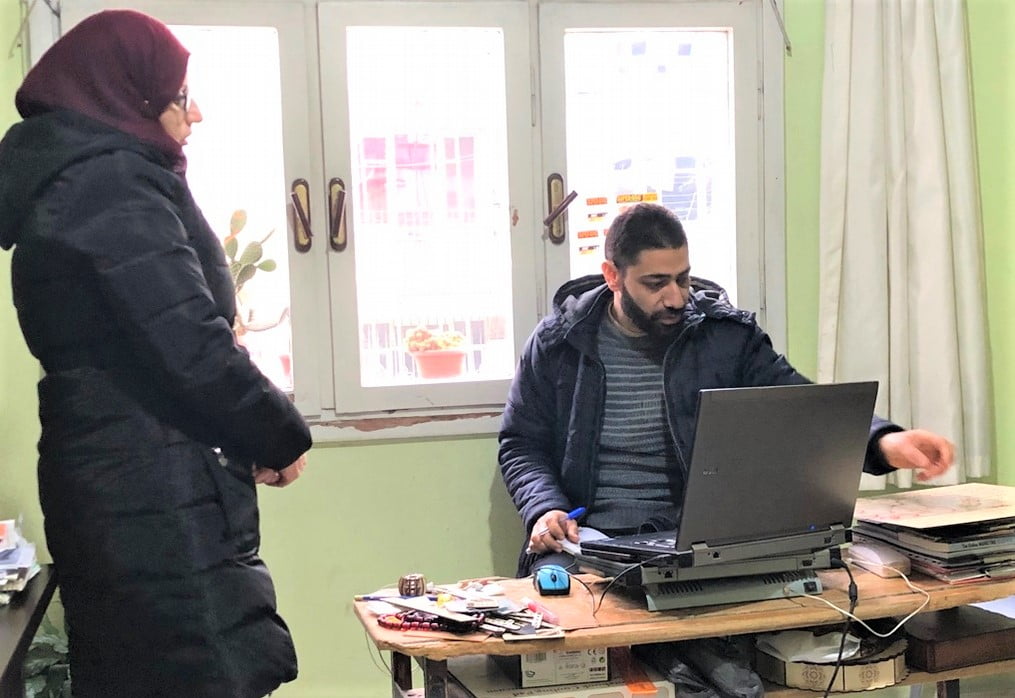 How it works….
Initial training
Firstly, we send the teaching manual and course outline as a pdf to staff in Syria and send the resource packs.
Once these have arrived a what's app meeting is arranged between our curriculum leader in Antakya who goes through the course materials.
Support whilst teaching
Teaching videos are then sent that explain lesson delivery and how to highlight key learning points. These are specialised for every lesson. The teacher inside Syria then sends photos and videos of classes: these are discussed at least two times a week with support teacher based in Antakya.
Impact on children's learning – Recording work – Dialogue about developing courses
Photos and videos of classes are sent to Antakya via whats app, these are archived and measure the impact of children's learning along with teacher records.
Our teachers inside Syria have developed strong relationships with our staff in Antakya they also feedback ideas for course development and discuss issues arising and what has been particularly successful.
We find our courses in Syria need to be longer due to unsettled situation of our children there.