Online education is exceptionally exciting, enabling us to increase our reach as well as explore new ways of educating, accommodating different ages and educational needs in a rapidly evolving landscape of education. 
Firefly for Syrians has managed quickly to mobilise our programme to ensure that we are still delivering the absolute vital education to those areas which have been starved of such resources long before the outbreak of Covid 19. 
Thankfully given long standing experience in this region we have been delivering training and education virtually for 18 months from our center in Antakya. This has been ramped up to include primary education in North Syria, training teachers  how to establish online learning programmes using mobile phones ensuring we are still reaching internally displaced children inside Syria as well as refugee children in Turkey.
We are excited to be pioneers in this area to ensure that educators can continue to be educated even when face to face contact is not possible.
"Maryam" 
Firefly School Khirbet al Jouz, Syria.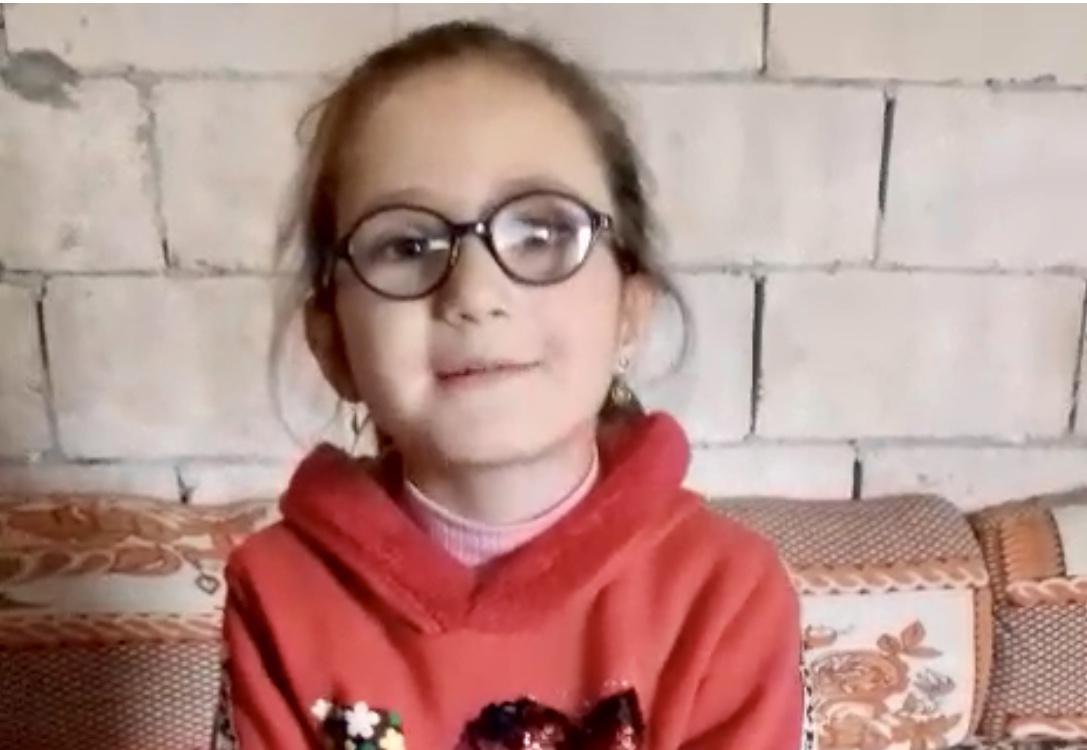 This little smile captures the enthusiasm and commitment to online learning.
Maryham posting a message to her teacher from her home in Khirbet Aljouz refugee camp. 
Maryam has been coming to our school for 18 months for her primary education. She lives in the refugee camp close to the Turkish border in North Syria. Our school provided a safe learning space for her as a respite from her turbulent war torn earlier experiences. She has benefitted hugely from the support our school has given her. She now wears glasses. She has developed a love of learning and formed strong friendships with her teacher and peers.
Two weeks ago Mariam could not come to school anymore due to the Covid 19 outbreak.
Yet another interruption to her learning and a return to isolation away from children her own age, this is a very familiar situation for Maryam. This time she has the support of online learning groups, a connection with the teacher she loves and also her friends. She continues to go to school every day from her home. She is very active posting videos and photos of her classes. She receives recorded messages of encouragement from her teacher and follows her classmates progress actively.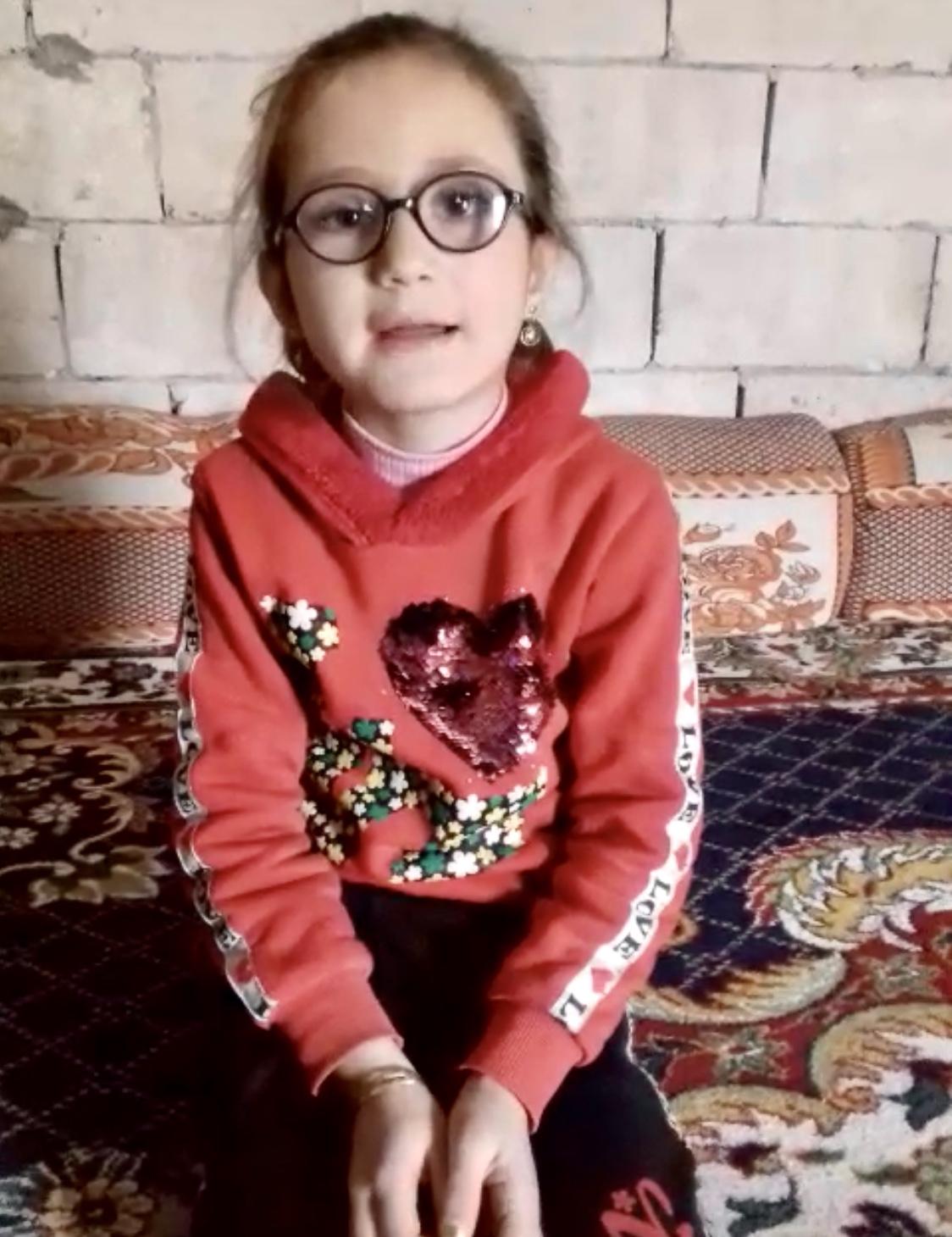 Maryam sending a video about a story she read to her teacher from her home in the refugee camp in North Syria. 
This little smile captures the enthusiasm and commitment to online learning  in spite of all adversity.
Please donate so we can continue to support these very vulnerable children.