The education centre in Antakya has seen some exciting progress in the last few months. Thanks to the staff developing strong and effective education programmes, more children have been attending courses and re-engaging with education. The recently introduced online teacher training courses mean that the summer programme reached over 800 children across Southern Turkey and Northern Syria. The centre has also been extending their work further by building connections with other local organisations, offering teacher training and resources.
Teachers have been continuing to develop innovative science, language and mathematics programmes taught through practical workshops, which students have responded to very positively. These provide them with hands-on experience and practical skills which will help them with future employment opportunities. Classes are held in centres in Antakya, Urfa Camp and in the Idlib province of Syria. Resource packs are used to aid learning. The centre has also trained a teacher in Urfa refugee camp in Turkey, alongside providing much needed books and resources. They hope to expand this programme in the future to help with the education of the 4000 children who live there.
July 2018 – 803 pupils attended our summer workshops in Turkey and Northern Syria.
August 2018 – 970 pupils attended our summer workshops in Turkey and Northern Syria.
The gender balance was approximately 50/50 throughout our summer programme.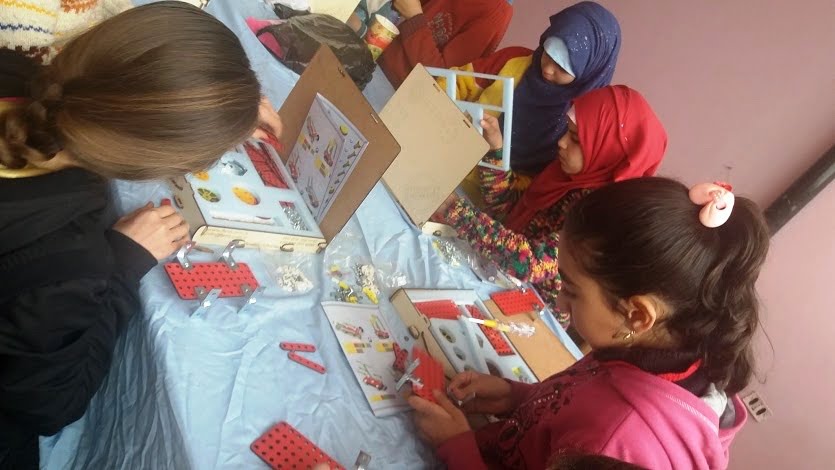 Idlib City: These girls are working in a small group to address psychosocial need through play based activity.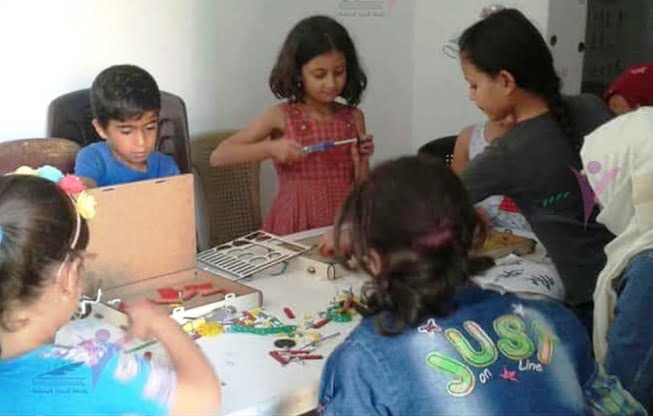 Idlib City: The packs have been adapted for younger children with larger more colourful pieces. 
Currently there are 200 children registered on the waiting list for places in these workshops in Idlib City.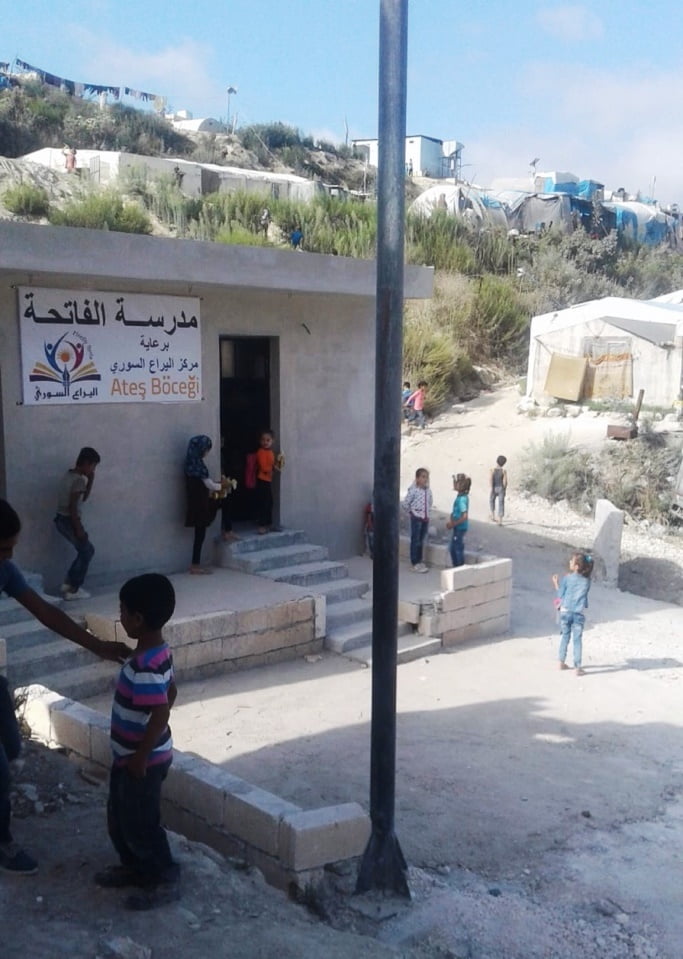 Firefly School, Al Fatiha Camp, Syria. This school was built with funds raised by the staff of Firefly Syria and supported by Firefly International, which funds the staffing. It replaces a tent, which was unserviceable in winter. 60 children attend this school every day in 4 classes of 7-10 year olds learning Arabic, English, Maths and Science.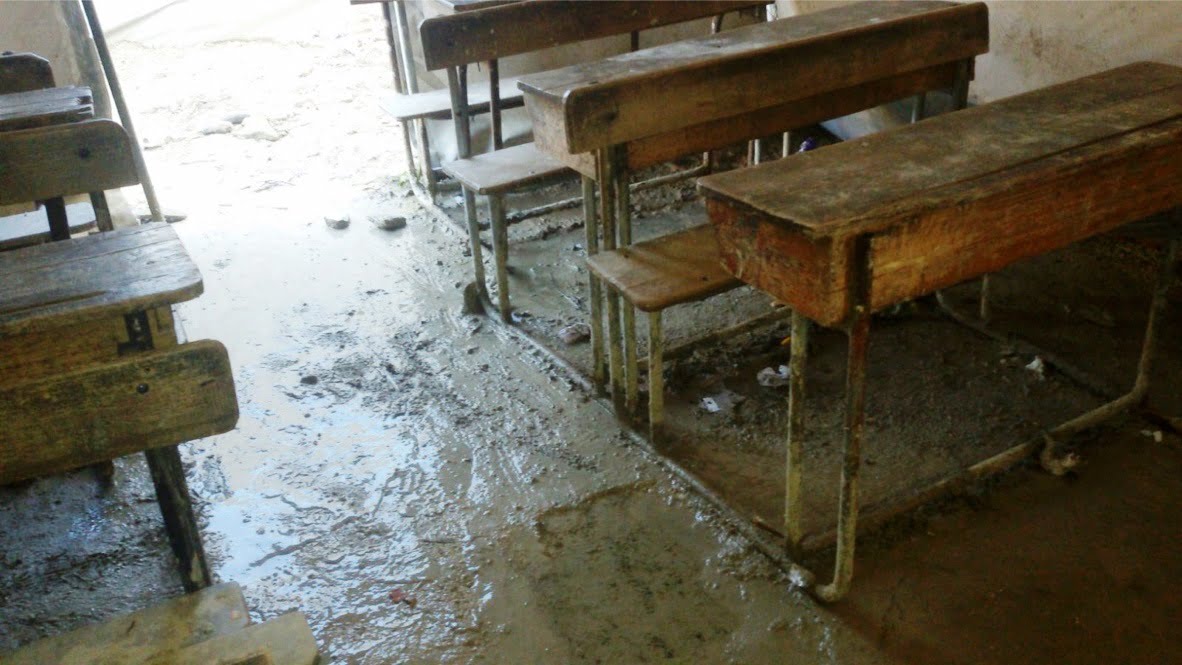 The tent last winter.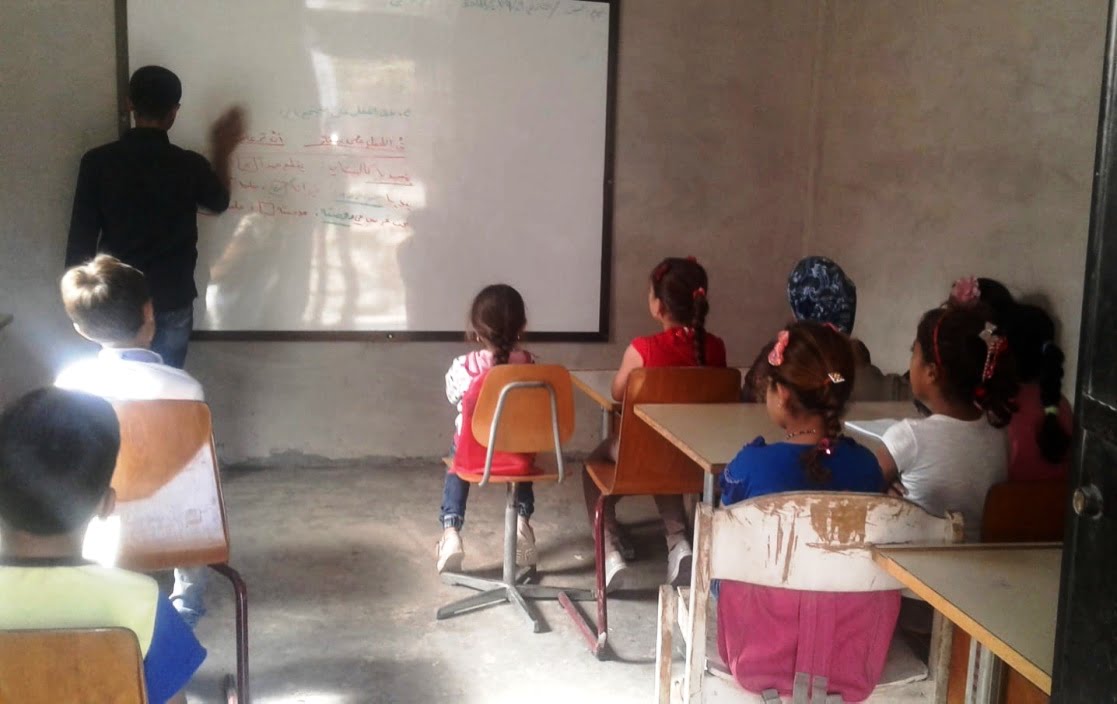 A new safe place for children to learn.